Malcolm Public Schools has an early dismissal today at 12:27.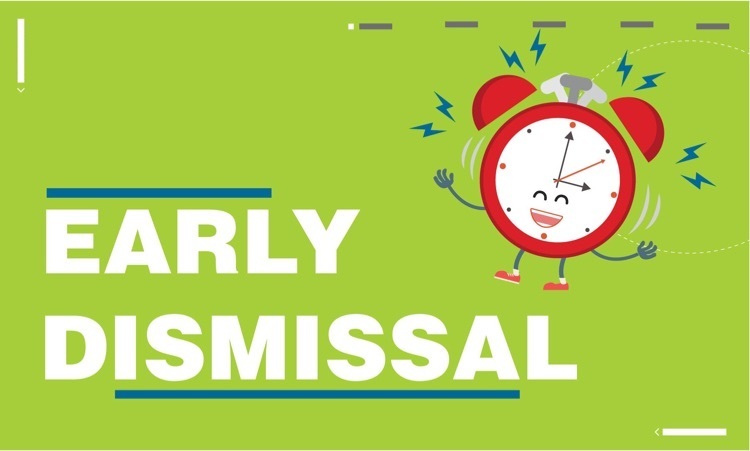 A great night of performances from our 2-5 choir and band. Thank you Mr Beach and Mr Marsh for a great night.

The district baseball bracket is official... Clipper fans, we will see you Thursday night at 7:00 as @MalcolmBaseball hosts District Final Baseball with a trip to the State Tournament on the line! Let's go Clippers!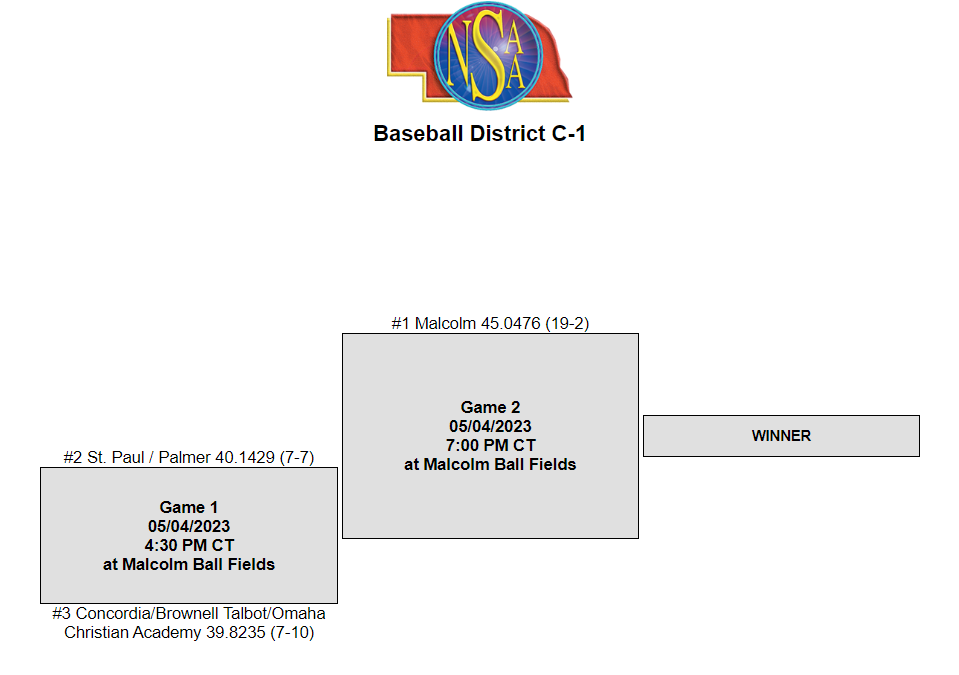 Our April ANCHOR awards were given to members of our K-5 Clipper Crews. These kids are awesome leaders, helpful friends, and enjoy spending time with all ages of students.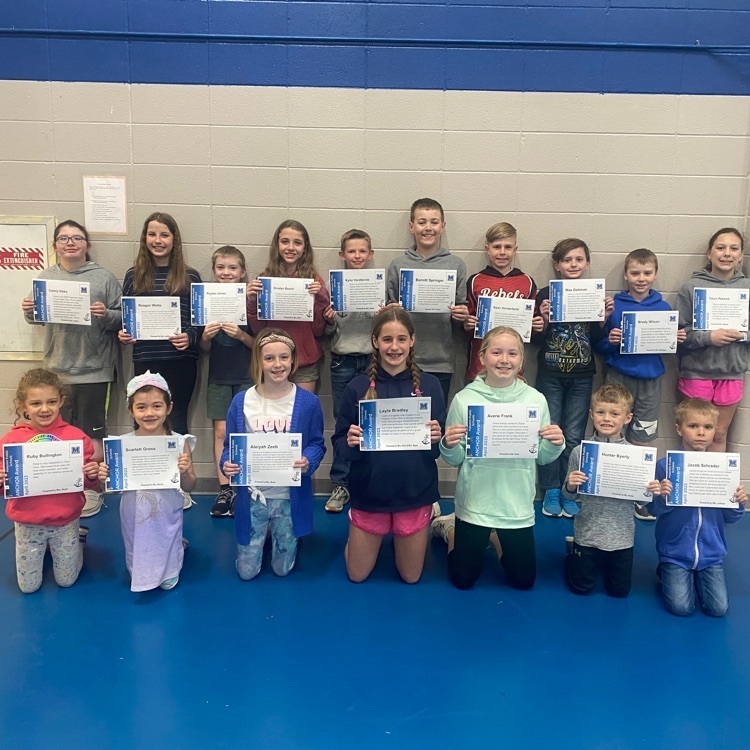 There will be a instrumental/vocal music concert for grades 2-5 at 6:30 p.m. tonight. #malcolmclippers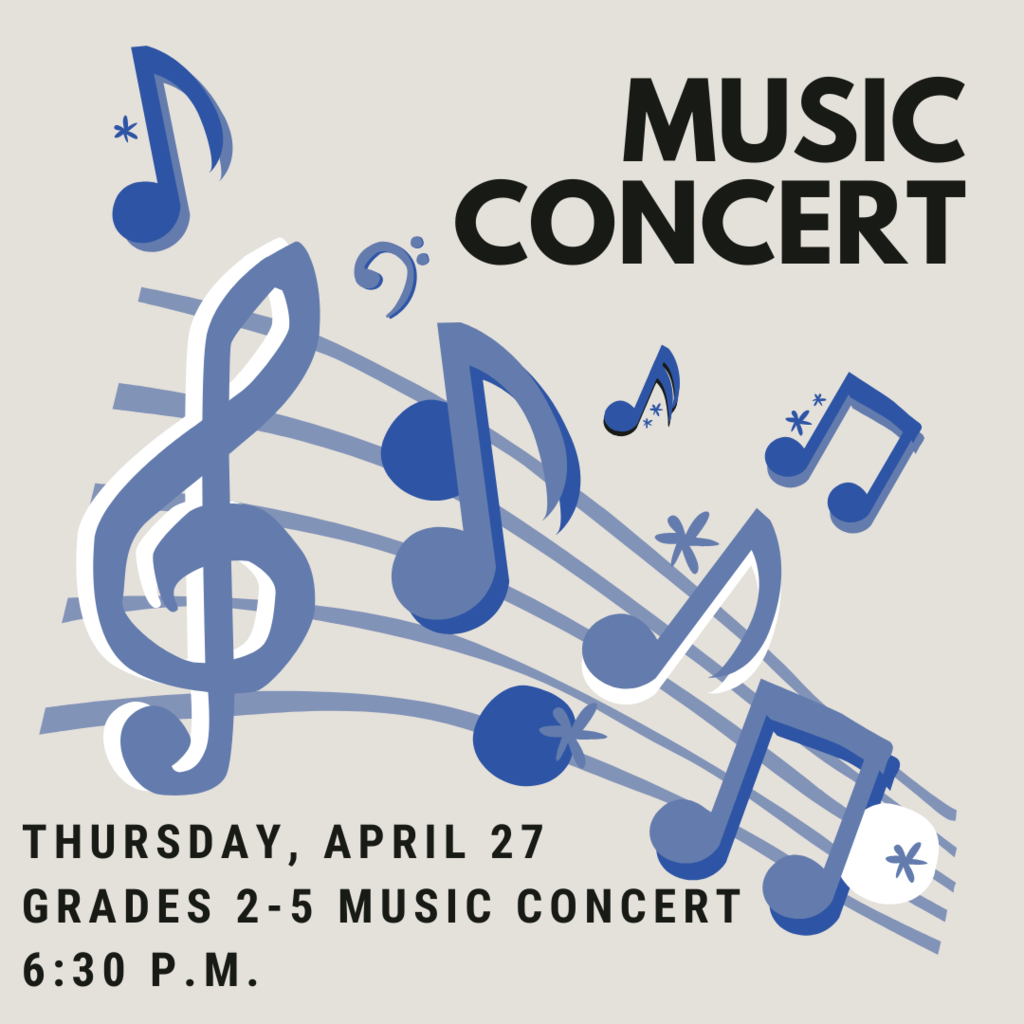 The Malcolm Student Council is hosting a Blood Drive with the Nebraska Community Blood Bank on Wednesday, May 3rd from 12-5 PM. Visit bit.ly/MHSblood23 to set up an appointment.


Wednesday, April 26th is Administrative Professionals Day and we've got some of the best. A special thank you to Alison, Wendy, Ann, Chris, Michelle, and Audrey. We appreciate all that you do for our students, staff, school, and community.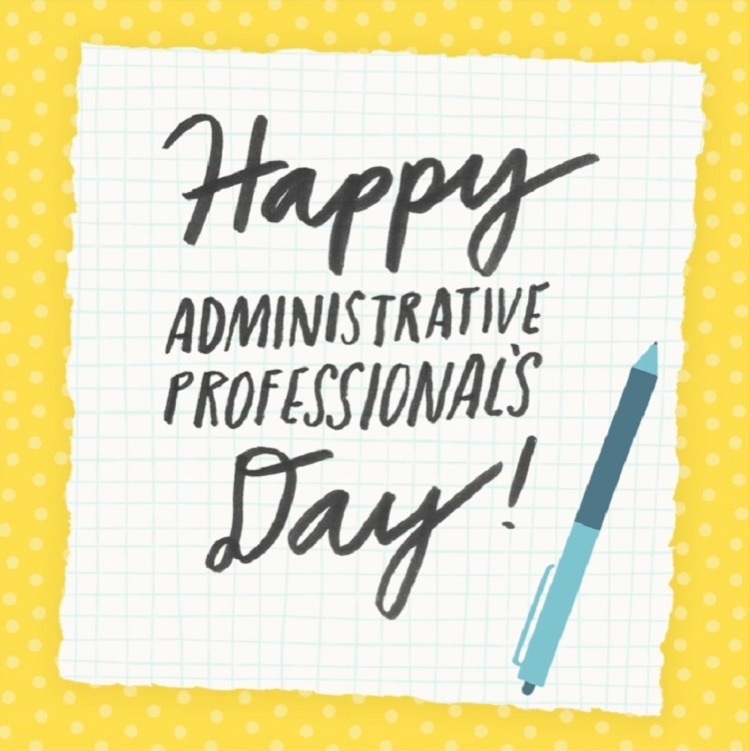 Good luck to the #malcolmclippers track teams today. The varsity teams will compete at the Columbus Lakeview Invite. The meet is schedule to begin at 2:00 p.m.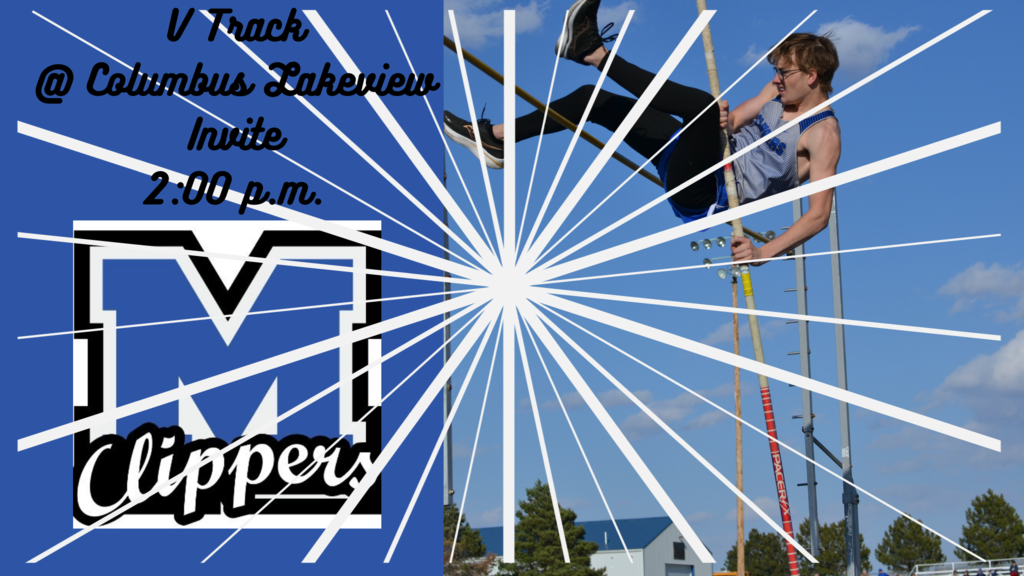 The #malcolmclippers baseball team returns to the diamond tonight. Malcolm will travel to Raymond Central for a varsity only contest starting at 4:30 p.m.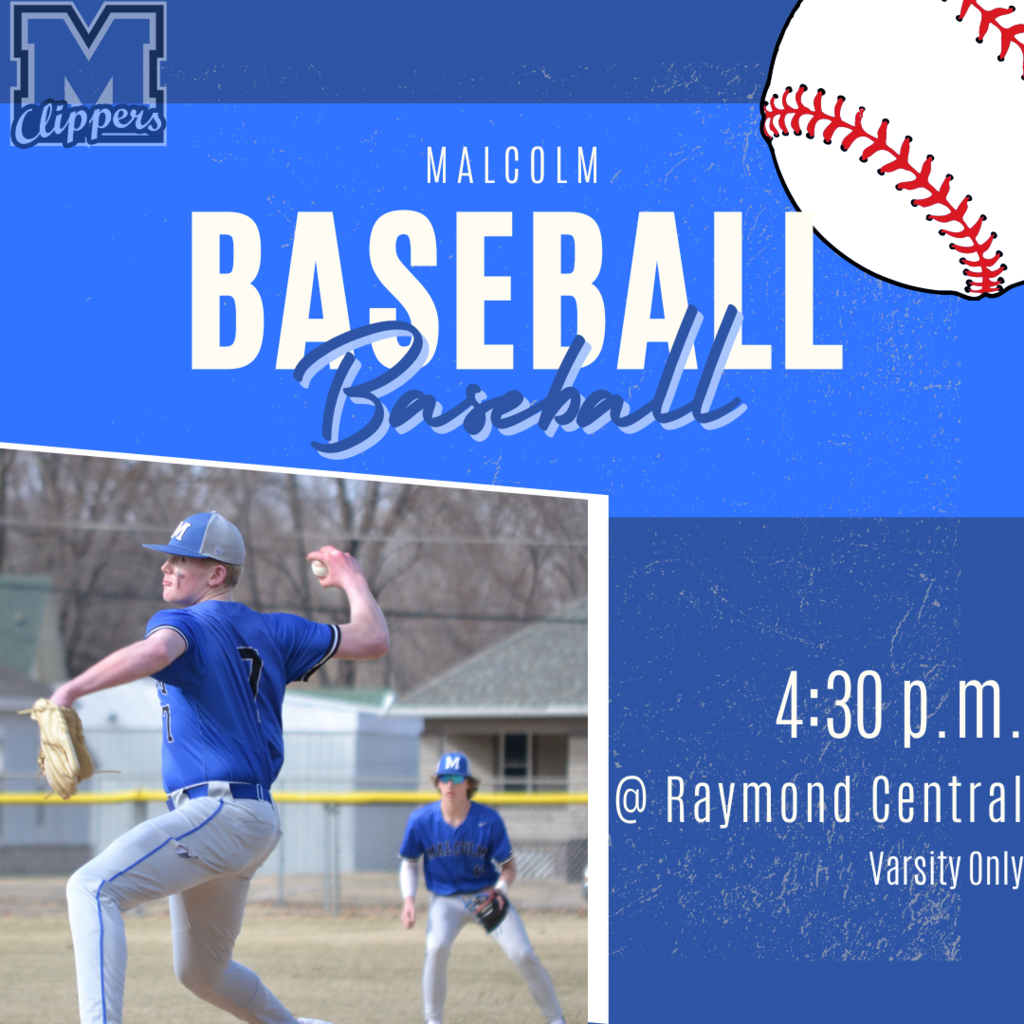 A HUGE thank you to the PTO, parent volunteers, student volunteers, teachers, and Kristi, Jill, and Marie for a great night of pancakes and books. We served 365+ plates of pancakes (roughly 1,500 pancakes).

We're ready!! Hope to see you tonight from 5:00-7:00 in the elementary commons.
Malcolm Student Council's Make-a-Wish committee is doing a penny stall fundraiser. This fundraiser will be held from April 24-26 during each first period, grades 7-12. During this activity, each 1st period teacher, will have to count all of the coins students bring in before they can start class, thus "stalling" the class period. Class will start when all the pennies are counted or when 15 minutes is up, whichever comes first. All proceeds will go toward the Make-a-Wish Pie in the Face fundraiser.

Come out to the ball park to see a great game this afternoon between rated teams. Malcolm will host Wahoo/Bishop Neumann/Lincoln Lutheran beginning at 4:30 p.m. #malcolmclippers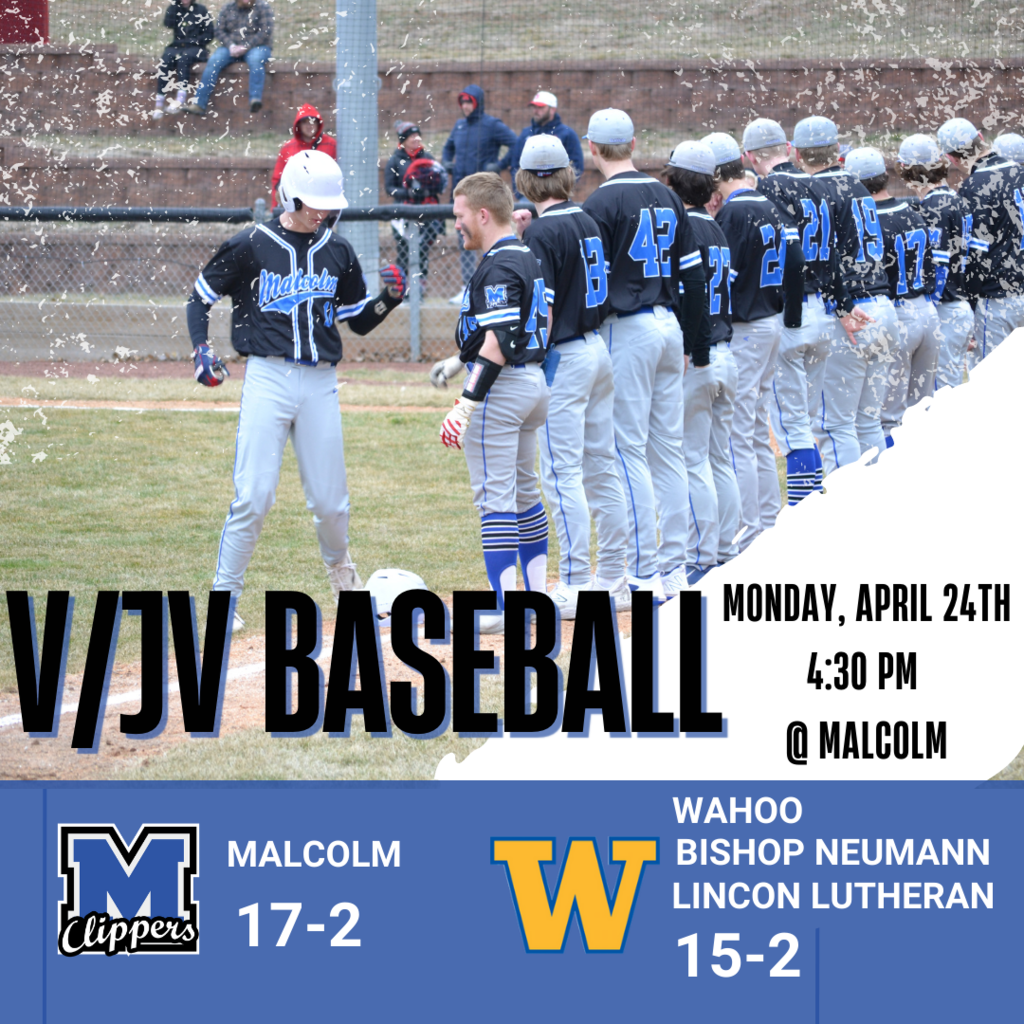 ANCHOR ticket winners for this week!!! These kids are doing a great job following school rules.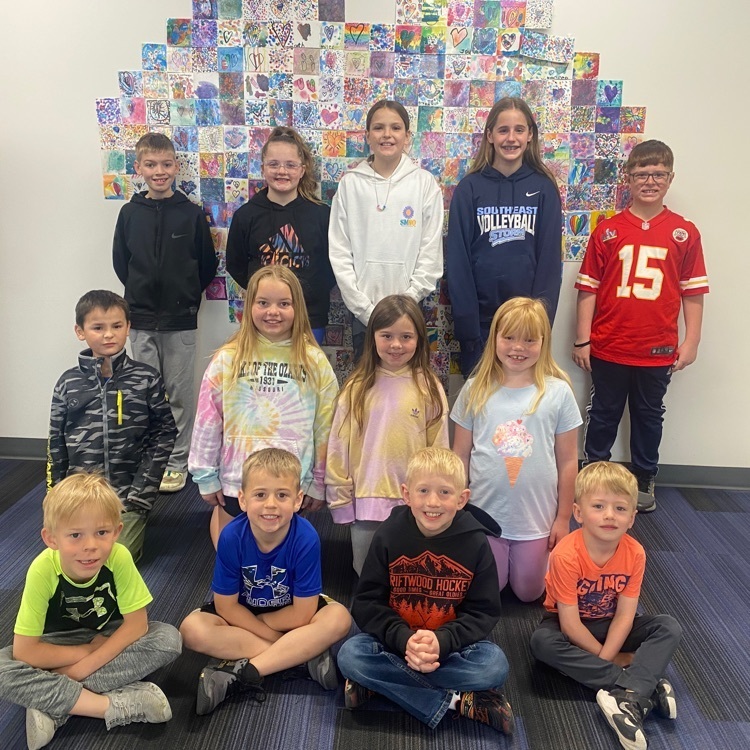 The Pancake Man is coming to Malcolm Monday, April 24th 5:00-7:00 Elementary Commons All students, families, and community members are encouraged to attend.

All are welcome to attend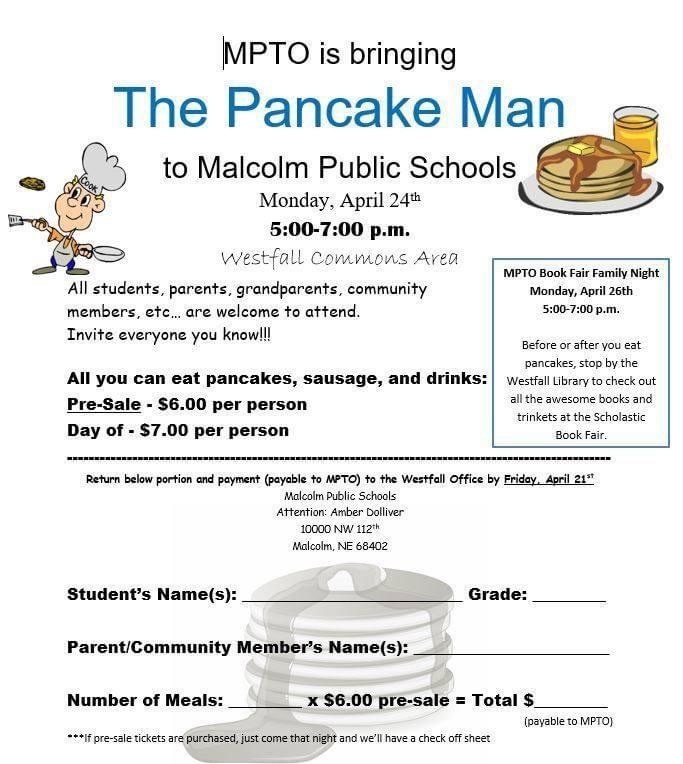 Monday, April 24th Let the Malcolm PTO take care of supper. Hope to see you there!!!

Good luck to the #malcolmclippers track team at the Centennial Invite this afternoon. Field events will begin at 1:00 p.m. Go Clippers!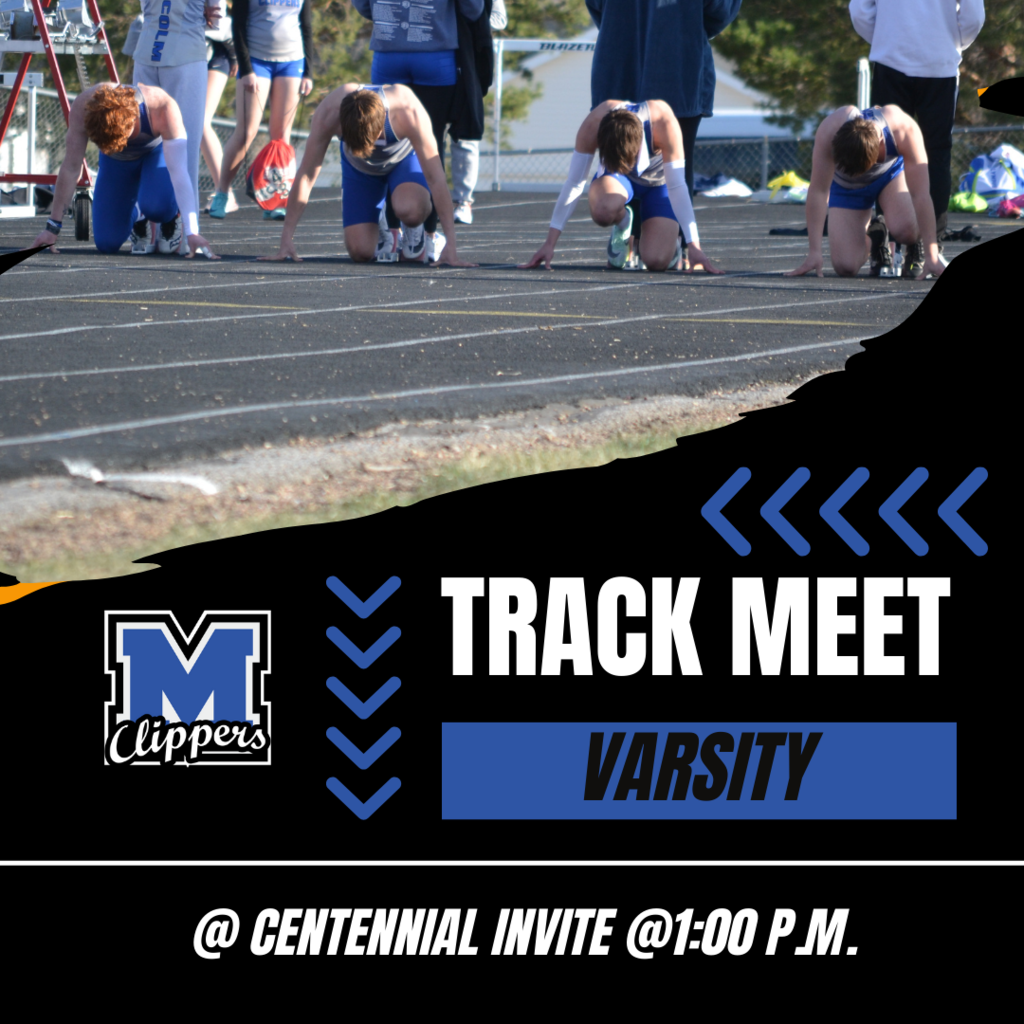 Make the trip to Beatrice today to support your #malcolmclippers baseball team. JV starts things off at 4:30 p.m. followed by the varsity game. Go Clippers!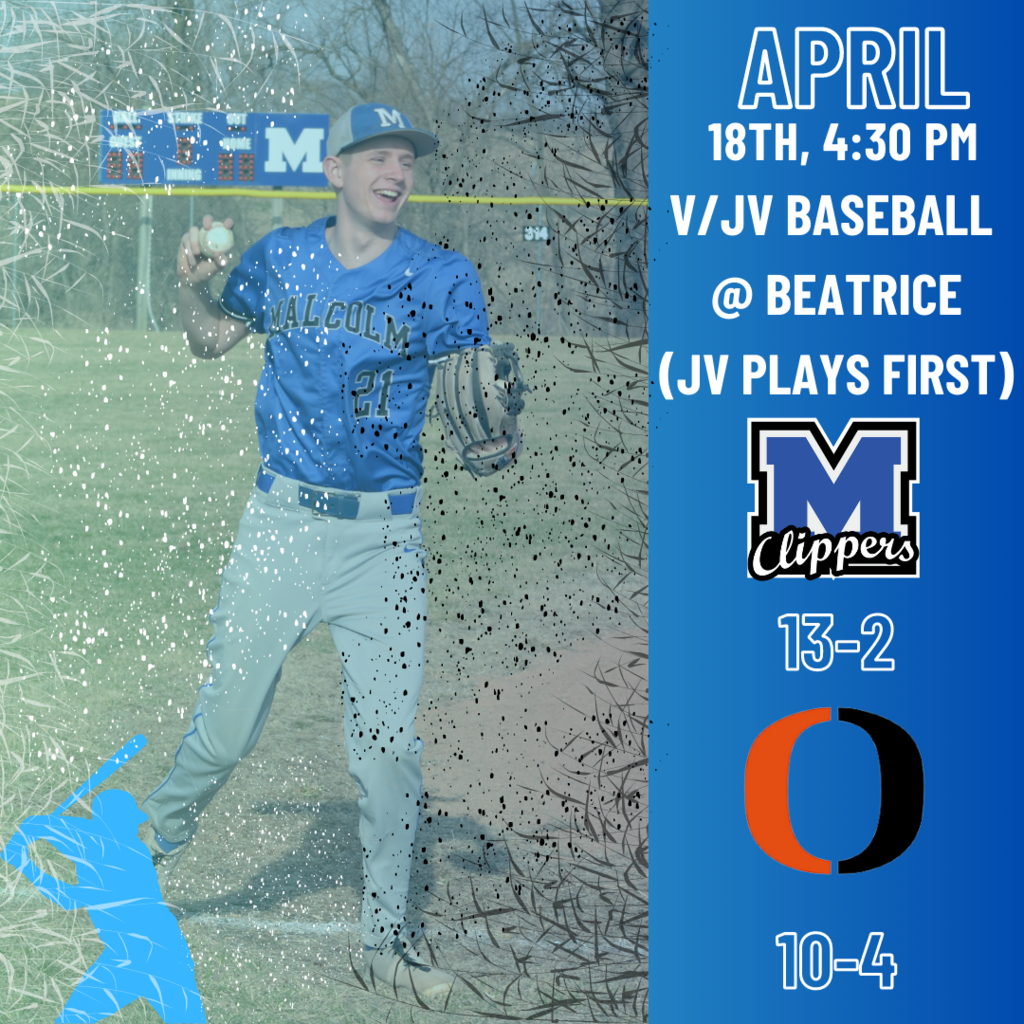 We have an amazing PTO!!! Thank you for the treats!